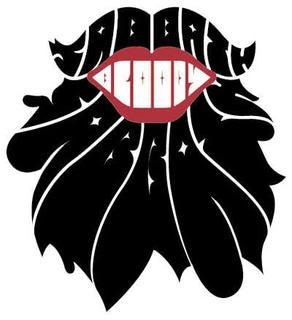 I have no shame. I'm gonna big up my peoples on this here blog.
Mike Davis
is a marvel of modern humanity. I have no idea how this guy eats, sleeps or has any kind of sex life with the amount of work he does. This dude is PROLIFIC in a real way. Not content with just doing graphic design and artwork, he also manages to have a steady DJ/production career on the side.
To give you an idea of how surrious my man is, look no further than the resume.
Originally from St. Louis where he honed is skills as a college radio DJ and founding member of
The Litterthugz
, he began doing graffiti and linked up with Life Sucks Die. Working there helped him learn about the business (as well as porn, dead animals and random Wu-Tang quotes) and take his art to the next level.
He now resides in the frozen tundra of Minneapolis running
Burlesque of North America
with the old LSD crew and working with everyone from Stones Throw (he and Wes made the famous Chrome Children poster below) to Diplo and Arcade Fire.
2600 in the house (literally)
And he still manages to design concert posters, albums (he did the cover for my CD, plus the
"Got To Get It Right" EP
and the majority of MPM releases) artwork for Kidrobot and Complex Magazine, web design and like I mentioned before, mixes, production and his own artwork.
Mr. Davis, I don't know how you do it.
Mike 2600 - "Oh Yeah!!"