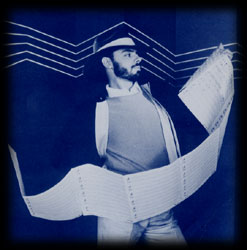 I can't tell you how many times I've passed up this record and never thought twice about it. In fact I still don't have a copy of it. I got this from Maker while I was in Chicago and I've had it on repeat ever since.
Dude recorded all of this in his bedroom. I need to step my game up.
Peter Brown - For Your Love
My plate is full for a minute so I might not get to post as much as I'd like to. Some new things are on the horizon and I need to focus more on music than blogging right now. Check back though, I'll still be posting something each week as much as I can.
peace,
Day