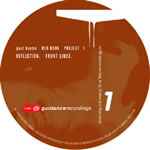 I've searched all over the internet for info on Paul Hunter and I can't even find a picture. Maybe I have crummy Google skills or there's just not a lot out there about him which is pretty amazing considering the amount of music he put out.
I first heard of him through his
Red Hook Project
record.
Rip One
and I used to exchange mixtapes of records we were digging and he put a couple songs from this 12" on one. It took me a few years to finally track a copy down, but to this day it still holds up as a powerful and moving piece of music.
Paul Hunter/Red Hook Project - Peaceful Morning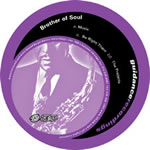 Fast forward a few years later and I get an email from my man
Huggs
about this
Brother of Soul
record. Come to find out it's the same dude behind the Red Hook record under an alias. I want to find out more about him so if anyone can point me the right direction please drop me a line in the comments section.
Brother of Soul - Be Right There