...am chilllllllllling the fucc out this weekend about to hit Coachella, but if you're in LA be sure to check out JRocc & Friends tribute to James Brown tonight.

Unfor
tunat
ley, James
Gadso
n has come down with a serio
us case of pneum
onia!
!! He will not be playi
ng with Break
estra
tonig
ht.
Howev
er, we have confi
rmed that

KAREE
M RIGGI
NS

(
produ
ced and drumm
ed for dilla
, eryka
h badu,
the roots
, commo
n and Slum)
will be playi
ng with us!
!!
Saturday, April 26th 2008
J ROCC, Ms Nelch, The Echo, and ArtDontSleep
present:

A Celebration for the Godfather of Soul
James Brown

Official Release for J ROCC's "James Brown Tribute pt 2" mix CD

and Nelson George & Alan Leeds' "James Brown The Reader:
50 years of writing about the God Father of Soul"

Special Tribute DJ sets by:
J ROCC and Friends

Performing Live:
Funky Drum Master JAMES GADSON feat The BREAKESTRA *Live*
(In a Very Special Funk Connection)

Live Art by:
Kofie

Located @ The Echoplex | 1154 Glendale Blvd | Los Angeles, CA 90026
15$ limited presale available @ ticketweb. com | 20$ at the door
21 + Wiser | 9pm - 2am
For more info: artdontsleep1@gmail.com
www. myspace. com/artdontsleep
If I wasn't doing this, I'd be doing that.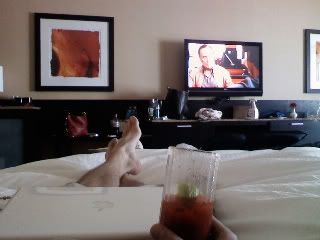 See you on Monday...