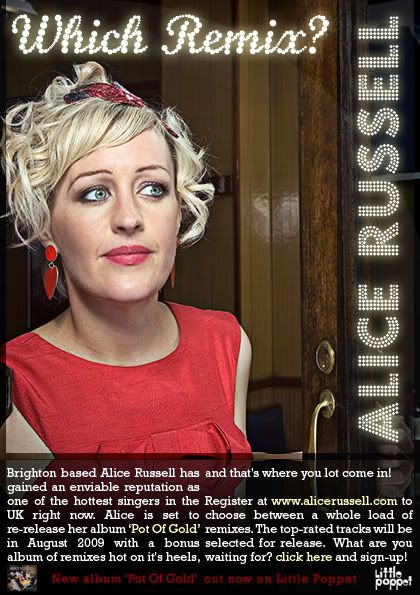 http://www.alicerussell.com
have decided to let the fans decide the fate of her next project. They approached 40+ producers (Mr. Scruff, Ohmega Watts, DJ Vadim, Shawn Lee, etc) to remix her latest album,
Pot of Gold
and let the public vote on each song
.
The live remix of "All Alone" I did with Clutchy Hopkins went online today and we need your support! I don't usually do these type of things or ask for your help, but we put some work into this and feel it should see the light of day (no pun-o). Please spread the word.
You can find all the details
here
.
Thanks everyone, expect another post up later today...